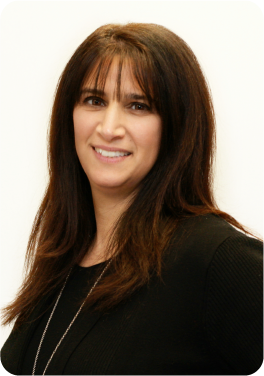 Jeneen Aiello
Academy Staff
Roxanne is a team player who nurtures and helps meet the needs of every student. She is a wonderful asset and value to the Academy and the students.
"Ms. Jeneen" earned her Bachelor's Degree of Business Administration from Iona College and was a lead child care provider for children ages two through seven. She has been certified as a substitute for Carmel Central School District.
Ms. Jeneen began her career at the Academy as an assistant teacher and demonstrates sincere compassion and care for all of the children. She has also lead the Academy's After School Program and is presently building upon her education in the field of Early Childhood/Elementary Education. She has attended numerous workshops and conferences related to early childhood care. Personally, she serves as a team parent for Carmel High School Cross Country and Track team, assisting students as needed.
Ms. Jeneen is a married mother of five and is a blessing and a wonderful asset to the Academy.
Business Administration (Iona College)

Certified as a substitute for Carmel Central School District
Early Childhood, Preschool & Elementary Education
Certified
Teaching